Build and Customize your Kit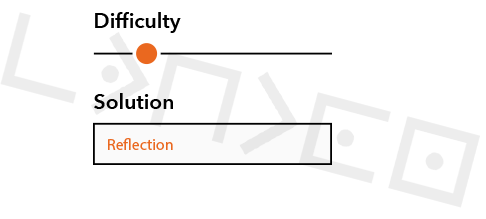 Basic do-it-yourself (DIY) Escape Rooms kits usually consist of a PDF you can purchase, print and play around the kitchen table. How is that an Escape Room? EscapeItKit is different. Our kits go the extra mile to create an experience that participants won't stop talking about.
We think that giving you more control over the experience is where the real excitement is. Each kit will have a basic storyline and multi-threaded puzzle structure but you each puzzle has an element of customization.
For example, a puzzle solution might give you a specific word or phrase that you must provide to another puzzle in order to proceed. You can customize that solution and the kit will auto-magically generate a custom puzzle and tie everything together.
You can build in your own sub-theme interlaced in the puzzles themselves and create a unique experience!
Customize the main objective and storyline.
Change the solutions of puzzles and the entire kit will adapt.
Adjust the difficulty of many puzzles from easy-going casual to hard-core challenging.
Use your own props and puzzles. You can customize the solutions of kit puzzles to integrate with other physical props you may have.
Optionally build simple, integrated props and puzzles from common household items with step-by-step instructions.
Choose alternate puzzles that still fit the theme.
We've worked very hard to make it easy to not only setup your own Escape Room with a kit but also add your own element of customization. It's a careful balance of do-it-yourself (DIY) and a complete, packaged kit and there really is nothing else like it.
We also offer Premium Kits which still let you customize a kit, if you wish, however we will do the extra setup for you with high quality materials and ship them directly to you. Learn More